Sarah Ross Massage Clinic
Appointment Policy
respecting each other's time
Missed Appointments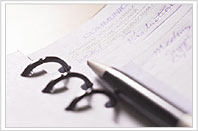 When you book an appointment with Sarah, that time is set aside for you - and ONLY you. In return, Sarah asks that you keep your promise to her and show up for your appointment on time.
Please understand that missed appointments prevent her from catering to other clients.
I understand that in life, sometimes things happen that prevent us from attending our appointments. Please let me know if you cannot make it as soon as possible.